AFFORDABLE

PRICES

FRIENDLY

& TIDY

WORK

GUARANTEED

LATEST

TECHNOLOGY

IS THERE A DECREPIT WOODEN FLOOR IN YOUR FARNHAM PROPERTY, DENIED THE LIGHT OF DAY AND FEARFUL OF EXPOSURE BECAUSE OF ITS SORRY STATE?
Do it a favour and allow the Farnham GU9 wood floor sanding and renovation team to
rehabilitate it and transform it from an ugly duckling into a glorious swan!
The Farnham floor sanding team have two decades of experience in reviving the wooden flooring of
the area, providing businesses and homes in Farnham with a fast, friendly and efficient service.
We use the very latest dust-free industrial equipment and eco-friendly finishes including stains,
lacquers and waxes to bring out the true inner beauty of your wood.
Even the most atrocious mess of a wooden floor has the potential to look like something out of
a glossy interior design magazine. Let us show you what's possible when experience,
expertise, the best equipment and irrepressible passion fuse to create a wood renovation service
that's second to none.
QUALIFIED WOODWORKING EXPERTS
Our customers' faith in us is the result of decades of hard work and hard-won recognition.
In the course of our journey we've picked up membership of a number of official organisations
that represent the industry as well, including:
​

·    The National Wood Flooring Association

·    The Guild of Master Craftsmen

·    The Federation of Small Businesses
​
We have also become a Junckers Approved Maintenance Contractor and carry £5million of insurance cover.
Feel free to look through a few customer Testimonials to check on what other customers are saying about the work we've
done for them.
​ALL WORK UNDERTAKEN
​From small patches of delicate parquet flooring that need some light repairs to the complete
renovation of school halls or ballrooms, we approach each job with the same professionalism
and thoroughness. Our team of Farnham floor sanding and renovation experts is here with help
and advice whatever the size of the job you need doing. It starts when you contact us for a free
assessment and ends when you get our free cleaning kit.



Find out more by continuing to look through the site or

 

contact us

 

direct to book your no-obligation consultation.

  
How to achieve that perfect Scandinavian whitewashed floor look

Are you thinking about revamping your kitchen and going for a completely new look? One clean look that you see in many Scandinavian homes are those beautiful whitewashed floors. Below we take you through how to whitewash your hardwood floor to achieve that Scandinavian look.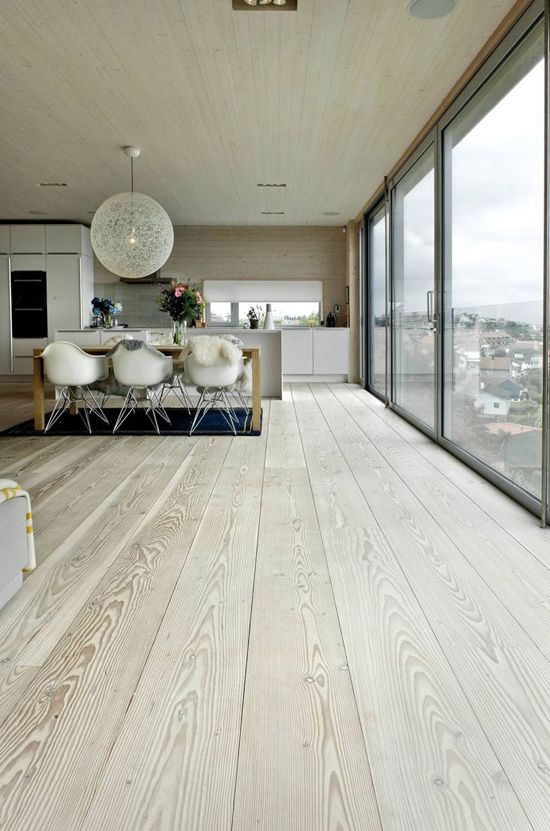 What you'll need
You will need a few basic tools and paint to achieve that clean and minimalist floor.
• Sander and sanding pads
• Paintbrushes
• White emission floor paint
• Water
• Water-based polyurethane sealant
Prepare your wooden floor
This is when you'll need the use of a floor sanding machine, especially when sanding a large floor space. You need to remove all traces of varnish and finish from the floor before you can whitewash it. You can hire a machine to use yourself, or alternatively, you could search for floor sanding specialists who offer floor sanding services. This will save you time, money and they will use the right piece of kit. Many now use dust free floor sanding machines that make the next step that much easier.
Before & After